Established 1997
FREE - Home installation on all purchases
FREE - Data transfer from old PC
FREE - Home Collect & Return for Problematic Computers
NO FIX - NO FEE
Why be left with the headache of installing and setting up equipment purchased in a store or on-line?
Why purchase equipment that isn't exactly suited for your requirements? From someone that has no technical knowledge to the inner workings of what they are selling to offer the best advise to suit you.

JL Services offer the following services as absolute standard:
All equipment purchased will be delivered and installed at your home

free of charge

Full system purchases will be set-up and configured to your exact needs

free of charge

Peripherals such as printers etc will be installed at your home

free of charge
Existing Data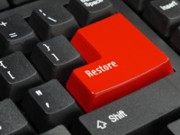 Thinking of Replacing your computer system? - what about your data?
In our experience computer users are put off replacing their underperforming computer systems and laptops due to loss of data and settings, to ease this burden JL Services will back up and restore all data from your old PC, including file and folders, photographs and music, emails and email account settings Etc, ensuring your new computer or laptop has all of the pros without the cons.
Training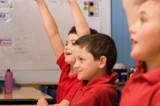 At JL Services we understand that replacing computers & equipment can be a large commitment, to fully ensure a maximum return on your investment and overall enjoyment of your purchase we offer a Free Of Charge training session, Once we have professionally installed your purchase in your home we shall then give you a friendly jargon-free run down of how your equipment works and how to get the most out of it, answering any questions and offering any advice required.
Continuous Support

Whether your purchase is a mouse or server, JL Services are only ever a phone call or a visit away from offering free of charge jargon-free help, support or just simple advice, for 13 years we have operating under the mantra of 'Making Customers - Not Sales' and once you're a customer, your always a customer.


The JLS Warranty

At JL Services we are big on peace of mind, for both ourselves and more importantly our customers, by only using industry leading manufactured equipment combined with our rigorous testing procedures, we include a full 2 Year Hardware Warranty on all of our desktop computers, This is double the standard warranty offered in high street stores.
Already have a computer requiring attention?
We will collect and deliver any computer system requiring attention from your home free of charge
We offer the very best advice whilst keeping in constant contact to ensure the most cost effective solution to you. No nasty surprises upon delivery.
Some of our Home User Services Include:
New Computer Systems - Built to your exact requirements
Free Collection and Delivery of Computers Requiring Attention
Complete Home Installations - By Professionals
Wireless Connectivity with Full Security
Home Networking - Share Resources
Broadband Installation and Sharing
System Upgrades and Performance Enhancement
Virus and Malicious Software Detection and Removal
Laptop and Mobile User Requirements
Peripherals and Consumables
PC Check-Ups
Skype Internet Call Setup
General Computer Well-Being
Credit Cards Accepted
JL Services are happy to come to your home at a time to suit you to discuss any requirements you may have